Individuals & Families
When it comes to your personal financial goals, it's important to have a plan. At Safe Harbor Pension and Wealth, we can design a personalized strategy that can help get you closer to the future you've always imagined.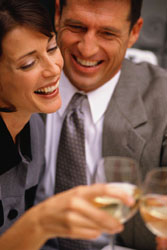 We believe that good financial planning starts with a conversation about you – where you are today, and where you see yourself tomorrow. Using a team approach, we work with you as your partner to uncover the appropriate investment options and savings products for your specific needs.
As an independent financial services company, Safe Harbor Pension & Wealth has the freedom to choose financial strategies that work for each individual client. We understand that your financial success is determined not only by the end result, but also by the path traveled to get there. For that reason, we take extra care to ensure that you are comfortable with all financial decisions. Safe Harbor Pension & Wealth is dedicated to providing superior service, integrity and objectivity. We're more than just your financial advisor; we're your partner.